Kaikōura is one of New Zealand's leading eco-tourism destinations offering a variety of exciting experiences and an abundance of marine wildlife where you can find New Zealand's first Whale and Seal Sanctuaries and Marine Reserves. From historical landmarks, charming local restaurants, cafés, bars and fresh local seafood – Kaikoura is one of the most unique places to visit in Aotearoa, New Zealand.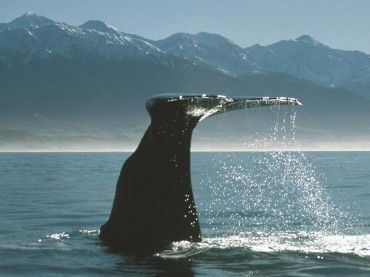 Whale Watch Kaikōura
Whale Watch Kaikōura is a multiple national and international award-winning New Zealand nature-based tourism company owned and operated by the indigenous Ngāti Kuri people of Kaikōura, a Māori sub-tribe of the South Island's larger Ngāi Tahu Tribe.
Whale Watch Kaikōura is now one of New Zealand's leading eco-tourism destinations offering a diverse range of exciting activities and experiences.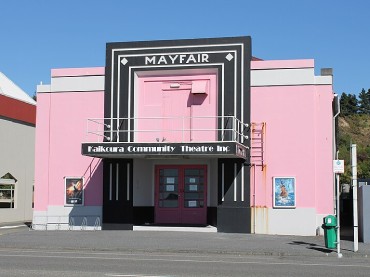 The Mayfair
The Mayfair is a not-for-profit, community-owned theatre screening the latest blockbusters and art movies. The Mayfair hosts live music, theatre, art exhibitions and community events. The Mayfair is available for hire for functions, weddings and performances as well as conferences and corporate events.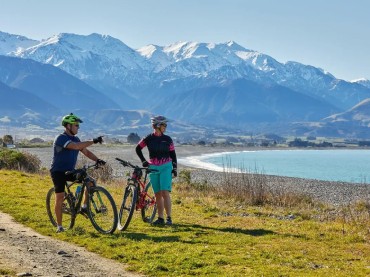 The Kaikōura Trail
The vision of the Kaikōura Cycling Club is to develop a world class cycle and walking trail network that encompasses the ocean and the mountains of Kaikōura. This vision is evolving with development of the Kaikōura Trail and the Kaiterau Trail loop which climbs to 570m with spectacular views of the Kaikōura Peninsula and a nice downhill flow trail to enjoy after your climb.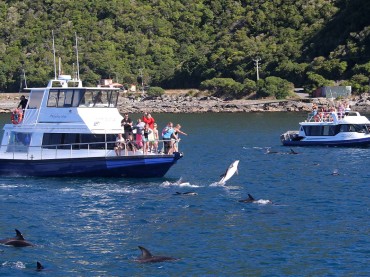 Dolphin Encounter
Dolphins are some of nature's most extraordinary and captivating creatures. And they're even more amazing close-up. Immerse yourself in their world with Dolphin Encounter Kaikoura, an unforgettable experience in one of New Zealand's most breath-taking destinations.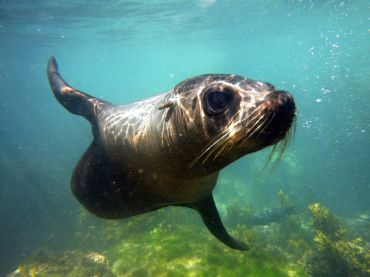 Seal Swim Kaikoura
Snorkelling with wild New Zealand Fur Seals, in the shallow waters of the beautiful Kaikoura Peninsula, truly is a unique experience. It's one of those simple nature experiences that opens your mind to the sheer magnificence of our natural environment and its amazing inhabitants. A breath-taking nature activity and recently listed as one of the world's 'Top 10 Marine Encounters' by Lonely Planet.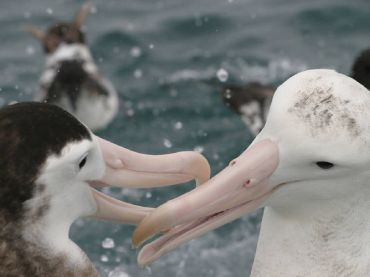 Albatross Encounter
Discover many species of albatross and pelagic birds on your Albatross Encounter tour, an unforgettable experience in one of New Zealand's most breath-taking destinations.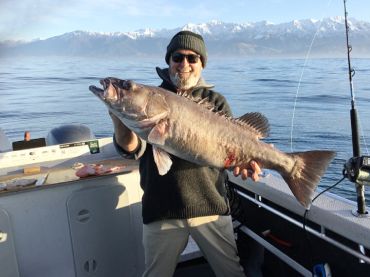 Fish Kaikoura
Experience the most beautiful sealife and the most amazing scenery while having a fantastic time catching yourself a great feed! Fish Kaikoura offer a wide range of affordable options that cater for the novice, through to the expert fisherman. Not only will you enjoy an unforgettable fishing trip but you will also experience some of Kaikoura's famous marine life as well as breath-taking mountain and sea views.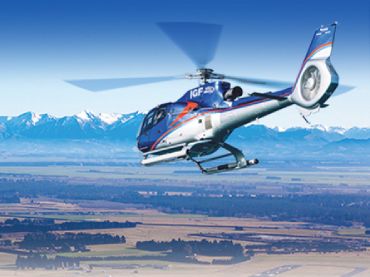 Kaikoura Helicopters
Put yourself in the ultimate vantage point and explore Kaikoura and its many natural wonders by helicopter. See an entire whale from head to tail as you fly slow orbits above. Be amazed by large pods of dolphins playing in the water. Explore the unique and rugged Kaikoura coastline and fly through the towering peaks of the Kaikoura Seaward Ranges. Discover your sense of adventure by experiencing a heli-raft, heli-hike or picnic at altitude.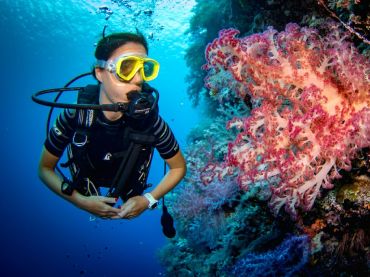 Dive Kaikoura
The Kaikoura coastline is abundant with sealife which makes diving with us an unforgettable experience. As a 5-Star PADI Dive Centre our professional team will provide you with a safe and fun environment to learn to dive, go on guided tours and fulfil all your diving needs with equipment sales, rental and servicing.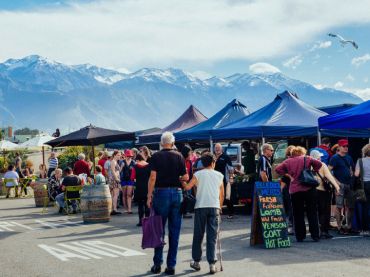 Kaikoura Events
Kaikōura holds a number of annual events like the Kaikoura School Yard Market (every Saturday), the 48 Hour photography event in August, the Kaikōura Whale Run (half marathon walk/run) and the Kaikōura Hop (cars, cruising, carshow) event in September. Put Kaikōura on your event schedule this season or keep an eye on the calendar when you're travelling through to discover many interesting things to do in Kaikōura.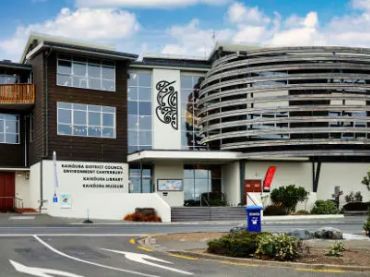 Kaikoura Museum
Located in the landmark "craypot" building, in Kaikoura's West End, our award winning Museum offers a modern and relaxed environment with a contemporary and fun approach to telling the stories of Kaikoura's natural, social and cultural journey.
Through impressive collections, exhibitions, events and programmes they bring to life the richness of our unique heritage inspiring visitors to explore and enjoy Kaikoura's diverse and colourful history.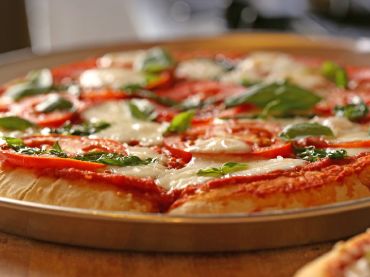 Cafés & Restaurants
We can recommend:
Black Rabbit Pizza Kaikoura (show your room key and receive 10% off) Ph: 03 319 6360
Seafood BBQ House
Charli's Seaside Refreshments
Pier Hotel
Cod and Crayfish Seafood
Café Encounter
Bernies Diner
Lobster Inn
Donegal House
Hislops
Beach House
Green Dolphin
Craypot
Thai Siam
Continental Seafood
Chiwis
Indian Restaurant
Thai Restaurant
Sample menus are in all apartments or from our office.